Motospeed BK67 Bluetooth 5.0 Wired Mechanical Keyboard with Red Switch/LED Backlit/Rechargeable Battery/Type-C,67 Keys Compact Gaming Keyboard Compatible with Mac Windows
Motospeed BK67 Bluetooth 5.0 Wired Mechanical Keyboard with Red Switch/LED Backlit/Rechargeable Battery/Type-C,67 Keys Compact Gaming Keyboard Compatible with Mac Windows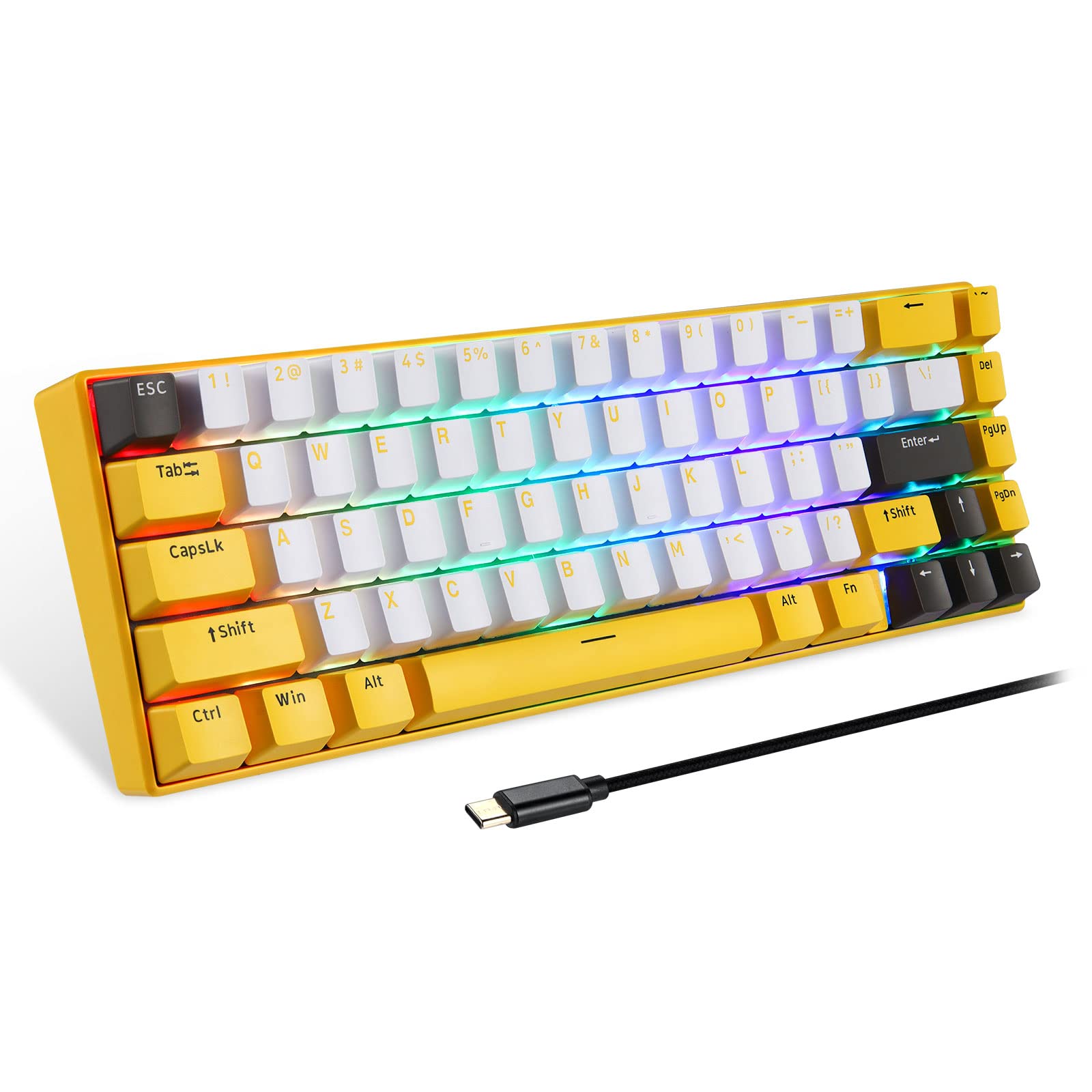 Product Category:
Keyboards
Estimated Shipping Time:5-7 business days
Stock: 99 pcs available
Cannot be shipped to: People's Republic of China.
Description du produit
Motospeed BK67 Bluetooth 5.0 Wired Mechanical Keyboard with Red Switch/LED Backlit/Rechargeable Battery/Type-C,67 Keys Compact Gaming Keyboard Compatible with Mac Windows
Product Size
Description of Some Noteworthy Questions
Package Included:
1 x Wireless Keyboard,1 x Type-c Cable(1.5M/ 5FT),1 x Keycap Puller,1 x User Manual
Q: Can it work with a PS4, PS5 or Xbox?
This keyboard is not compatible with PS4, PS5 or Xbox.
Q: How to pair bluetooth,Bluetooth device switching mode?
1. Turn on the Bluetooth power switch on the back
2. First short press to select one of the device FN+E/R/T keys, the corresponding white light flashes
3. Press and hold FN+Q (3-5 seconds) for Bluetooth pairing, and the indicator light flashes blue. At this time, the host of the Bluetooth device to be connected can be turned on, and the bluetooth device (BK67 BT5.0) can be added to search after the pairing is successful. The light is off, if the code pairing fails in 3 minutes, it will automatically exit, the keyboard will sleep, and need to be paired again, press FN+Q again (3-5 seconds)
This keyboard supports the control and storage of 3 Bluetooth devices, When pressing the FN+E/R/T key to switch the device, the corresponding white light flashes 3 times to indicate that the switch is successful.
Q: How to connect the keyboard in 2.4Ghz mode? Which mode can the keyboard be charged?
This keyboard is Bluetooth 5.0 and wired dual mode, does not support wireless 2.4Ghz, as long as the type-C data cable is connected, it can be charged for both modes, the red light next to the 8' key is always on, and goes out when fully charged. Press FN +alt key, you can see the battery indicator