MS Office Home And Student 2019 Key
Montrer tout le contenu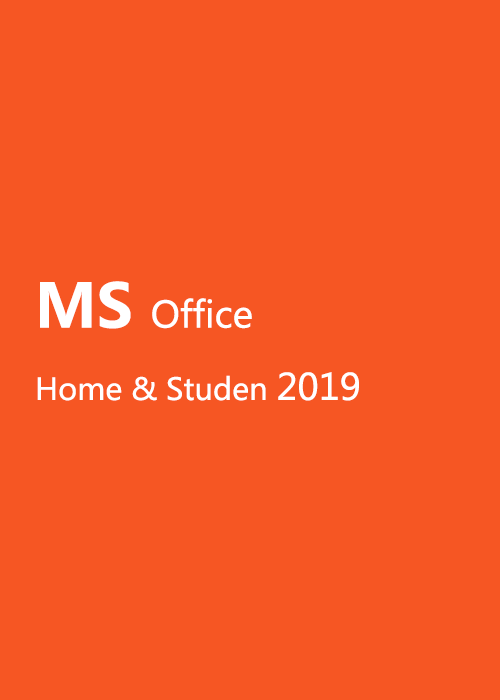 -89%
Plate-forme:

Région:

Mots clés:

Stock:

Delivery Time 3-5 minutes
Description du produit
Note: This product works on PC ONLY!! DO NOT work on Mac!!
OEM EDITIONS ARE BOUND TO YOUR MOTHERBOARD (PC). IN CASE OF MOTHERBOARD REPLACEMENT, YOU CAN CALL MICROSOFT SUPPORT TO HAVE YOUR OEM KEY TRANSFERED TO YOUR NEW MOTHERBOARD (PC).
Features
Perhaps the most interesting feature for the general public has been the fact that Office Home & Student 2019 does not require a subscription-based license, unlike most previous Office releases. With this product, Microsoft offers a single purchase per PC or Mac, allowing many to purchase the product they previously could not afford due to subscription-based purchase. You are allowed to activate up to 25 licenses in a Microsoft account.
The Home & Student version of Office 2019 is perfect for people who need the essentials of what Office offers, as it includes classic versions of Office applications. Office 2019 incorporates a considerable amount of resources pre-distributed through Office 365. However, unlike subscription-based versions, the applications included at time of purchase do not receive additional updates from Microsoft. Whenever a new version is available, you must purchase Office again to be able to install it. It also does not include any of the services available with Office 365, such as Skype, or the 1 TB storage offered by OneDrive.
Your favorite apps are just a few clicks away:
Word
Microsoft word processing software allows you to write confidently with the help of intelligent technology without the need to worry about spelling mistakes or grammar, and you may also choose to view stylistic writing suggestions. Enhanced ink features make your digital ink experience easier than ever, allowing you to stay in the flow. With real-time collaboration, it's easy to invite others to view or edit your work. With the click of a button, you can share your documents. Templates in more than 40 categories allow you to make a breakthrough and save time while Resume Assistant, an addition provided by LinkedIn, helps you create a compelling and fully customizable resume.
Excel
This interactive application lets you organize, analyze and store your data in tabular form with the help of enhanced virtual intelligence. Create your own spreadsheets or choose from numerous templates available to easily perform calculations with modern formulas. The new features included in Office 2019 are new formulas and charts for data analysis to get a better picture, making it easier to see and understand all information. Excel also lets you share your workbook with others for real-time collaboration.
power point
Deliver your thoughts and ideas with aesthetic visual design, animations, pictorial movements, 3D models and symbols. Give smart innovation a chance to let you breathe life into your presentations with just a few clicks. New animation and visual effects features include morph transition, text marker, vector graphics, and an easier way to remove the background from your images. You can share your presentation with others for co-authoring or receiving comments in real time.