Project Professional 2016 + Visio Professional 2016 Key Global
Montrer tout le contenu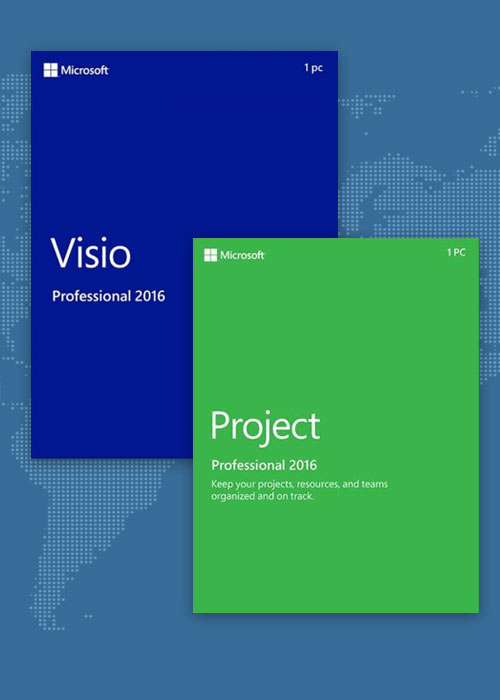 -96%
Plate-forme:

Région:












Mots clés:

Stock:

Delivery Time 3-5 minutes
Description du produit
A Global key,works on PC.

If you buy this product,you will receive two product keys:Project Professional 2016 key and Visio Professional 2016 Key.

Project Professional 2016 can make sure your project, resources and team are well-organized and on track. Project Professional 2016 makes you easy to plan and collaborate on projects from anywhere.

Visio Professional 2016 makes it easier than ever for individuals and teams to create and share professional, versatile diagrams that simplify complex information.It makes it easier for everyone to define business processes, document best practices, visualize the future state of transformative initiatives and stay on top of operational insights. Using Office 365, you can share these Visio diagrams with everyone.