Win Server 2012 R2 Standard Key Global
Montrer tout le contenu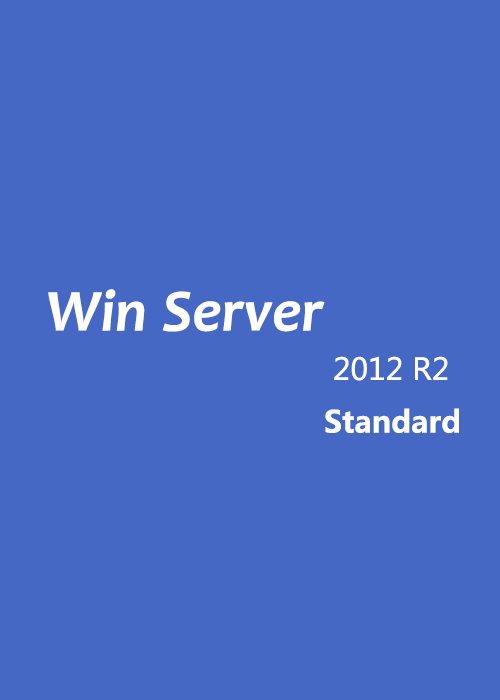 -88%
Plate-forme:

Région:

Mots clés:

Stock:

Delivery Time 3-5 minutes
Description du produit
OEM EDITIONS ARE BOUND TO YOUR MOTHERBOARD (PC). IN CASE OF MOTHERBOARD REPLACEMENT, YOU CAN CALL MICROSOFT SUPPORT TO HAVE YOUR OEM KEY TRANSFERED TO YOUR NEW MOTHERBOARD (PC).
Global key for PC.

Win Server 2012 R2 is the core of the MS Cloud OS and offers MS's experience in delivering large-scale cloud services in your infrastructure with new features and enhancements in virtualisation, management, storage, networking, Virtual Desktop Infrastructure, access and data security , the Web and application platform, and more.

Win Server 2012 R2, you run your most important work volumes with robust recovery options. You benefit quickly from optimum value through a wide range, low cost, high performance storage options and simplified delivery of IT services for multiple tenants. You can build applications on site and in the cloud, deploy, manage and monitor. Provide users with secure access to corporate resources from any device.

Win Server 2012 R2 lets you optimize performance for your most important workloads and helps to protect against service outages with robust recovery options. It reduces complexity and cost with comprehensive automation plus storage and networking virtualization solutions based on industry-standard hardware. It lets you build, run, and scale applications that can move between your datacenter and the cloud, and allows you to provide your users with flexible remote access from virtually anywhere and any device while helping to protect corporate information.

Win Server 2012 R2 delivers significant value around seven key capabilities:
1. Server Virtualization - new levels of performance and cross-platform support
2. Storage - high performance and resiliency at a fraction f the cost
3. Networking - hybrid networking with breakthrough levels of flexibility and performance
4. Server Management and automation - increased management efficiency for a diverse datacenter
5. Web and Application Platform - Modern apps build and deployed to scale on-premises and in the cloud
6. Access and Information Protection - Consistent and Flexible user access to corporate resources while protecting data
7. Virtual desktop Infrastructure - great performance, easy to deploy and cost-effective